Egg Cup Flower Canvas
I saw this incredible project on the Rakers Family Blog and thought it would be a great project for the kids to do for Grandma's Birthday. She LOVED it.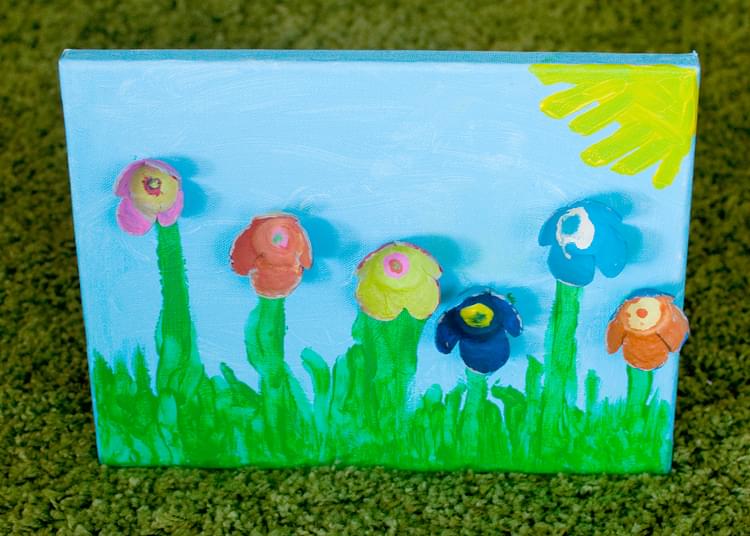 Project Info
Materials
A blank canvas
Acrylic Paint & Brushes
Cardboard Egg Boxes
Glue
Instructions
Cut each of the individual egg cups from the egg box. Shape each one into flower shapes.
Paint the egg cup flowers.
Paint flower stalks / leaves and a background onto the canvas.
Stick the flowers on top of the stalks on the canvas.
Tips
I did it on a tiny canvas as that is all I had so I only used 2 flowers but it looked great.
Reviews
✶✶✶✶✶ 1 review(s)
✶✶✶✶✶
great project, love it
Such a fun project and easy to do. We made this for a gift for my daughters pre-school teacher and she loved it. It is so cheap to do and daughter enjoyed it loads
Related Projects