Mini Framed Art
These tiny works of art are adorable. Popsicle sticks are used to create a reusable picture frame, which is then filled with tiny works of art. You could put a photograph in the frame instead. Either way - they make great gifts.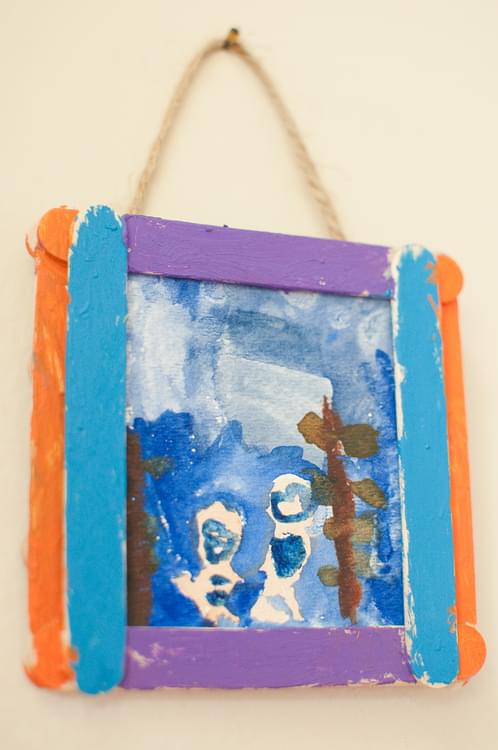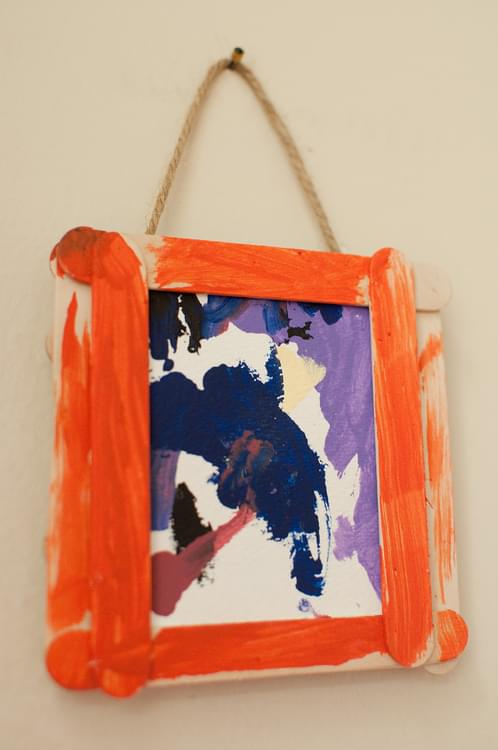 Project Info
| | |
| --- | --- |
| Difficulty | Slightly challenging |
| Duration | 1 hour |
| Age | 5+ |
| Submitted by | |
| Share | |
Materials
Glue
Paint
Popsicle sticks
String or Ribbon (for hanging)
Instructions
Make a rectangle out of popsicle sticks: Place 2 popsicle sticks on the table parallel to each other and place a dot of glue on each end of both sticks. Place a third popsicle stick across the top of the two sticks and a fourth across the bottom to form a rectangle shape.
Now put a thick line of glue all the way along one side of the frame (This is going to form a barrier to prevent the picture from falling out when the frame is complete). In addition, put a dot of glue in each of the 4 corners.
Place a popsicle stick over the top of the popsicle stick that has the line of glue on it and one on the opposite side of the rectangle. This will form the top and the bottom of the frame - you will pass the picture between the two popsicle sticks that are unglued and rest on the line of (dried) glue between the popsicle sticks at the bottom.
Now you need to create sides to the frame that will prevent the edge of the picture from being visible. Simply glue a further 2 popsicle sticks to the frame, one on each side, offsetting these so that the outer edge of each lies along the middle of the original popsicle stick.
Allow to dry
Paint the frame.
Create a small piece of art to place in side the frame - or place a photo inside.
Attach some string or ribbon to the frame so that you might hang it to display.
Tips
You may like to place a single popsicle stick across the middle back of the frame to help hold the art in place
Reviews
✶✶✶✶✶ Not yet reviewed
Related Projects