Watercolor Resist - Rubber Cement
When painted on watercolor paper, rubber cement will resist watercolor paints - keeping the paper underneath white. Simply rub off the cement when the paint is dry.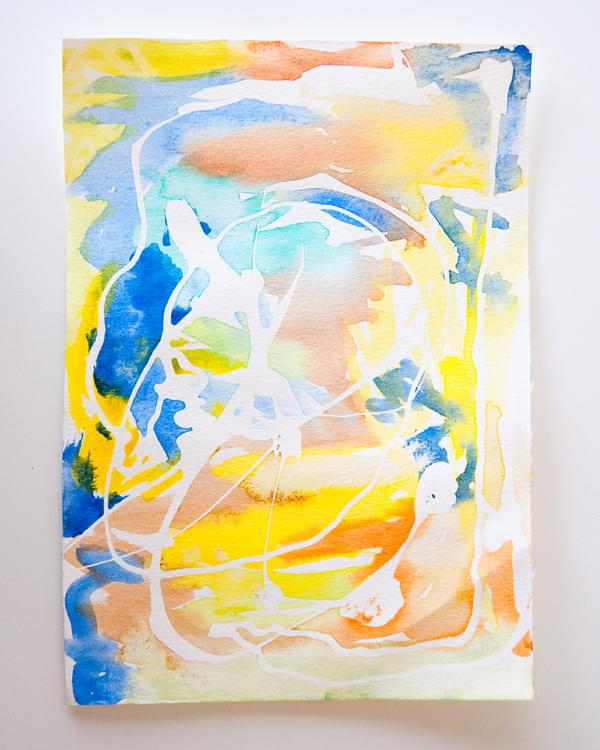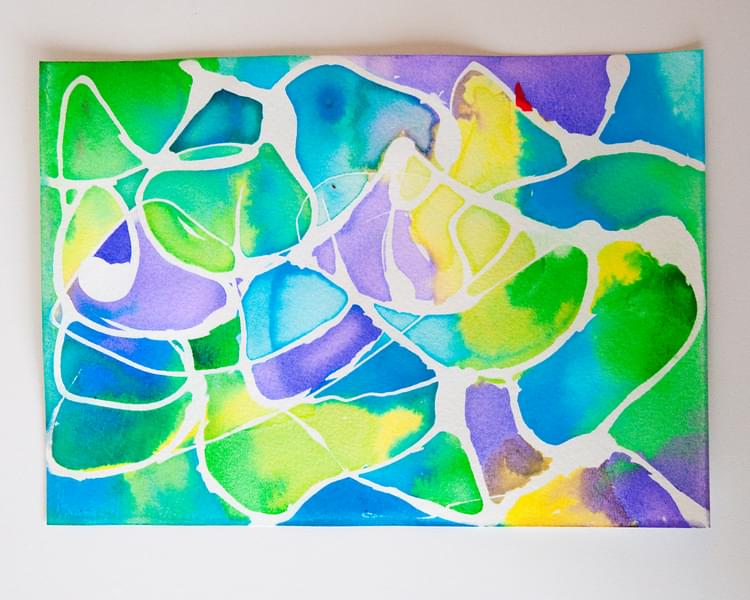 Project Info
| | |
| --- | --- |
| Difficulty | Easy |
| Duration | Under 15 minutes |
| Age | 5+ |
| Submitted by | |
| Share | |
Materials
Rubber Cement
Watercolor Paints
Watercolor Paper
Instructions
Brush or drizzle rubber cement over watercolor paper to create lines, patterns or shapes. Leave to dry for several hours.
Using watercolor paint over the paper. The rubber cement will resist the paint.
When the paint is dry, use your finger to rub off the rubber cement.
Tips
If you have any rubber cement spills, then wait until it is dry and rub it off. Washing with water will not help.
WARNING: ADULT SUPERVISION REQUIRED: Never allow children to use rubber cement without adult supervision. The fumes from the liquid Rubber Cement are toxic making this an inappropriate project for very young children. For Kindergartners and above, be sure to use in a very well ventilated area and only for short period of times. The product is flammable so do not use near open flames. If the glue accidentally comes in contact with your eyes, flush with water for at least 15 minutes. If you suspect the chemical has been swallowed, call Poison Control immediately. Do not attempt to induce vomiting without first seeking medical advice.
It is important to use this product on watercolor paper as it is strong enough to hold its' form whilst the rubber cement is rubbed off - other papers may tear when the cement is removed
This technique is fun to combine with other watercolor techniques - for instance, sprinkle rice on the wet paint to create a speckled effect. Using salt however is not advised, as it will stick to the rubber cement making it hard to remove.
You may want to use old paintbrushes for this activity and dispose of them once complete as you will not be able to clean the brushes in water. If you do have some mineral spirits, that will work.
Reviews
✶✶✶✶✶ Not yet reviewed
Related Projects
Project Themes
Project tags
techniques
Search by keyword