Sparkly Spider Web
These amazing sparkly Spider's Webs are deceptively easy to create. White glue is used to create a spider web shape on watercolor paper. Once dry, watercolor paint is then brushed over. The glue will resist the paint so that the web shape stands out from the painted background. The addition of glitter gives the web that glittery effect reminiscent of an early dew covered morning. A simple glittery eyed spider finishes the effect.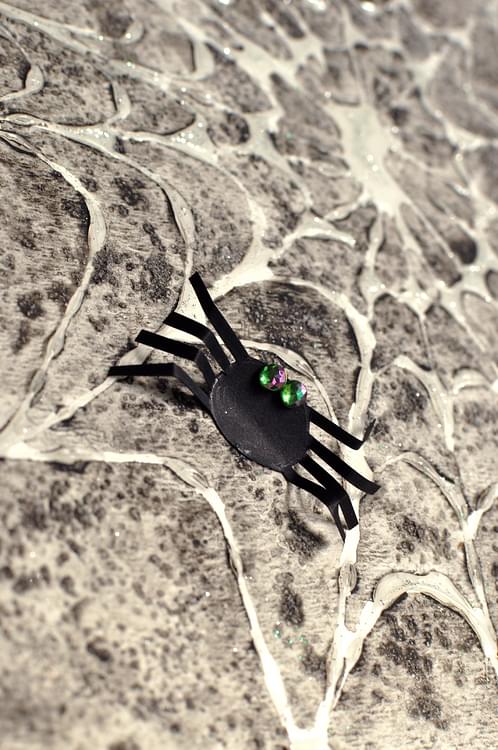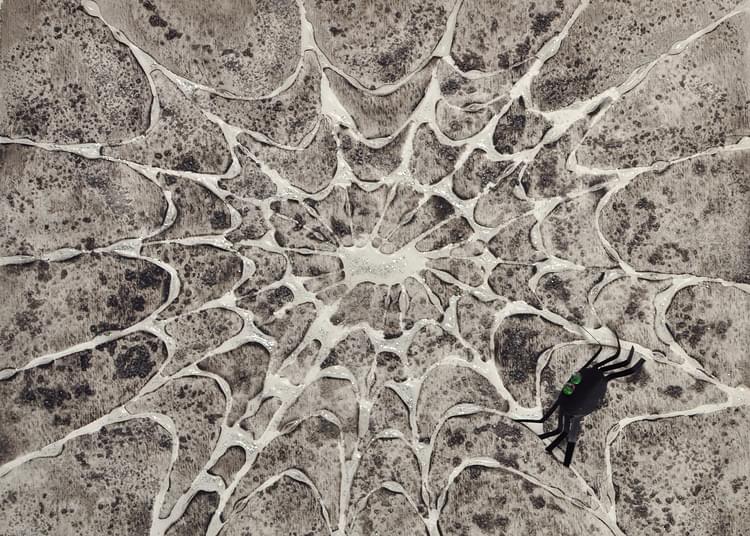 Project Info
| | |
| --- | --- |
| Difficulty | Slightly challenging |
| Duration | 1 hour |
| Age | 5+ |
| Submitted by | |
| Share | |
Materials
2 Sparkly Gems (or Glitter Glue) for spiders eyes
Black Card
Kosher Salt
Silver Glitter
Watercolor Paint & Brush
Watercolor Paper
White Glue (PVA), in a squeezy bottle with a nozzle (so that it can be squeezed out in a controlled fashion)
Instructions
Squeeze glue onto watercolor paper to create a spider web shape. Note: The easiest way to do this (and the best way for kids) is to put a blob of paint in the middle of the paper. Now "draw" glue lines from the blob to the outside edge of the paper until you have lines radiating out from the center in all directions. Now draw a ring of glue around the centre blob, and another slightly larger, and another etc.
Sprinkle glitter over the glue.
Allow the glue to dry thoroughly overnight
Using a paintbrush paint water over the paper to make it wet. Now paint black paint on top. Sprinkle kosher salt on top of the watercolor paint to get a speckled effect.
Cut a simple spider shape out of black card (an oval with 8 thin rectangles coming out from the sides).
Stick 2 glitter gems, or two blobs of glitter glue onto the spider as eyes.
Bend the spiders legs in half. Place a blo of glue on the underside of the sider's body and affix to the web.
Reviews
✶✶✶✶✶ Not yet reviewed
Related Projects