Potato Prints
Potato prints are a classic kids project. The materials are cheap, the results are fantastic - what's not to love! At it's most simple you can just cut potatoes in half and use them as circular stamps. You can increase the fun by creating fun shapes as described below. The potatoes in the paint are wonderfully slippery making this a great sensory project too!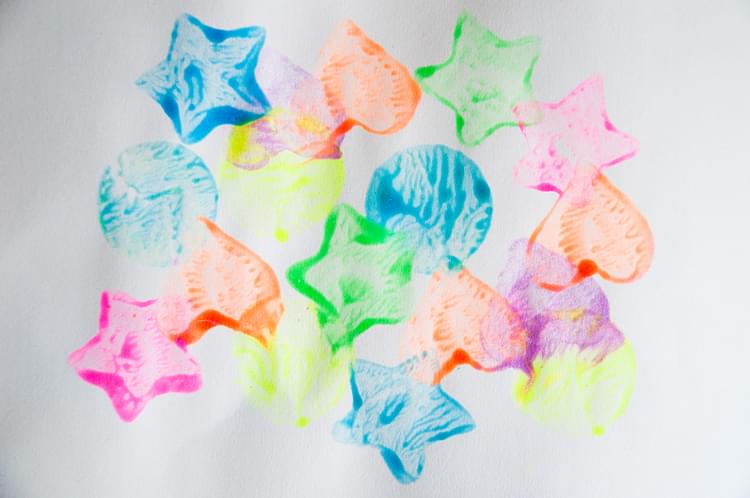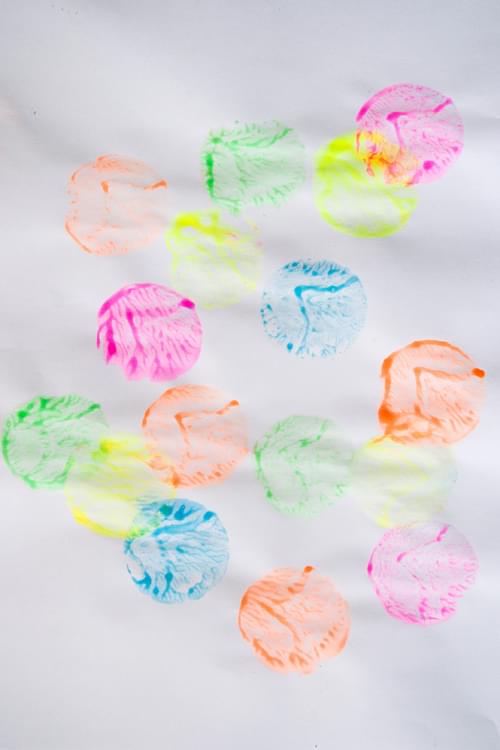 Project Info
| | |
| --- | --- |
| Difficulty | Easy |
| Duration | 15-30 minutes |
| Age | 3+ |
| Submitted by | |
| Share | |
Materials
Paint and paintbrushes
Paper
Potato
Sharp Knife
Small Cookie Cutters
Instructions
Cut the potato in half.
Push a cookie cutter almost entirely into the cut half of the potato.
Using a small knife, cut all around the edge of the potato about 1cm down through to the cookie cutter. This should allow you to remove the potato from around the cookie cutter. You can then pull off the cookie cutter - leaving a raised area of potato in that shape.
Using a paintbrush, apply paint to the potato.
Press on to paper to create a print.
Tips
Smaller children may need some help with learning how to gently place the potato stamp on the paper without moving it around to get the best print. It doesn't matter if they don't get the hang of it (the potatoes are pretty slippery) - the resulting pictures will still be great.
It is useful to have some paper towels handy so you can dry the potato before applying the paint, otherwise the paint will not stick well. They are also useful for wiping excess paint from the potato in the event that you would like to reuse with a different color.
Reviews
✶✶✶✶✶ Not yet reviewed
Related Projects