Mondrian by Kids
These incredibly simple paintings in the style of Dutch Painter Piet Mondrian are a great way to get kids involved in learning about abstract art and the beauty of simple geometric images. The creation of the series of squares and rectangles is surprisingly satisfying and the creative process very rewarding. This project is ideal for elementary age kids and even older preschoolers can easily have a go. Older children may prefer to create their black outlines using rulers and black pen. That way the width of the lines can be varied.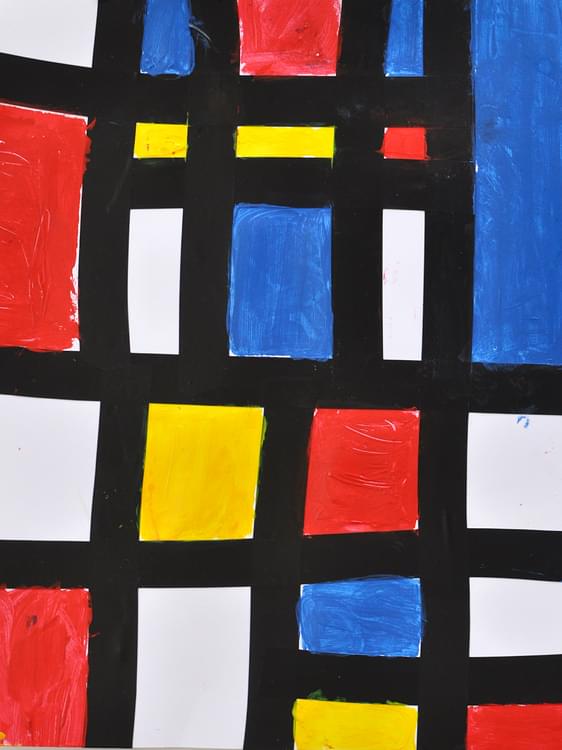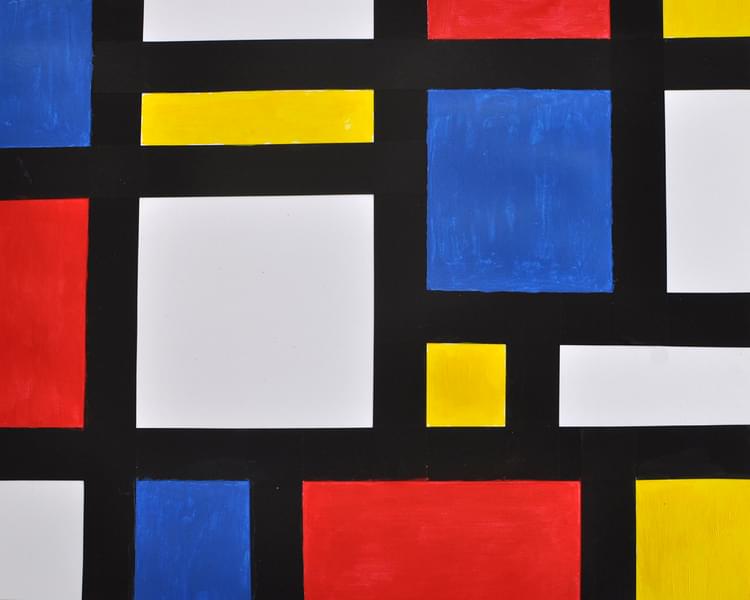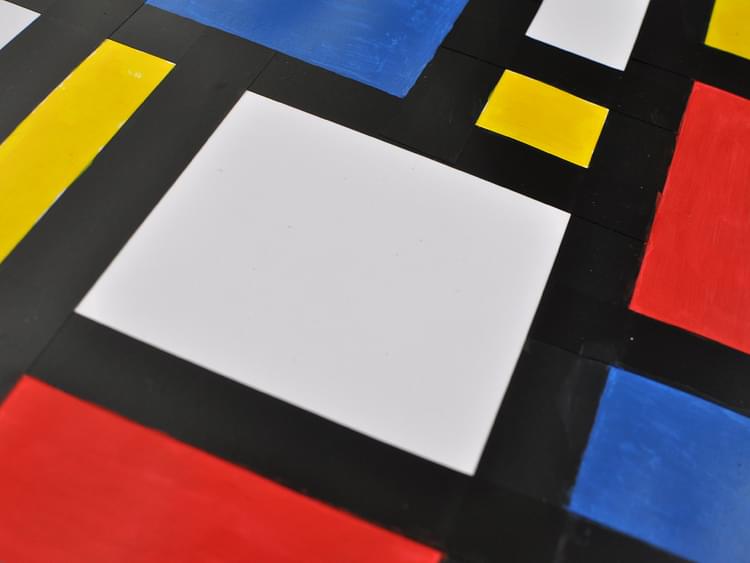 Project Info
| | |
| --- | --- |
| Difficulty | Easy |
| Duration | 15-30 minutes |
| Age | 5+ |
| Submitted by | |
| Share | |
Materials
Black Vinyl Electrical Tape
Red, Blue, Yellow Acrylic Paint
Scissors
White Card
Instructions
Lay the black electrical tape across the paper in straight lines to create squares and rectangles of varying sizes. Each line of tape should begin and end either at the edge of the paper or at the edge of another line.
Paint the resulting squares in using red, blue or yellow, leaving some squares unpainted.
Tips
Take care to paint inside the tape only to create nice sharp edges to your squares. If you accidentally get paint on the vinyl tape, you can carefully wipe it off whilst the paint is still wet (A cotton tip is useful for this purpose)
The vinyl tape is great for this project as if you make a mistake when laying the tape, you can remove it if you are careful.
Reviews
✶✶✶✶✶ Not yet reviewed
Related Projects