Pom Pom Spider (or other bugs)
Far from creepy - these cute spiders are super fun to make and keep as pets. Use different colored yarn and add wings to make different bugs.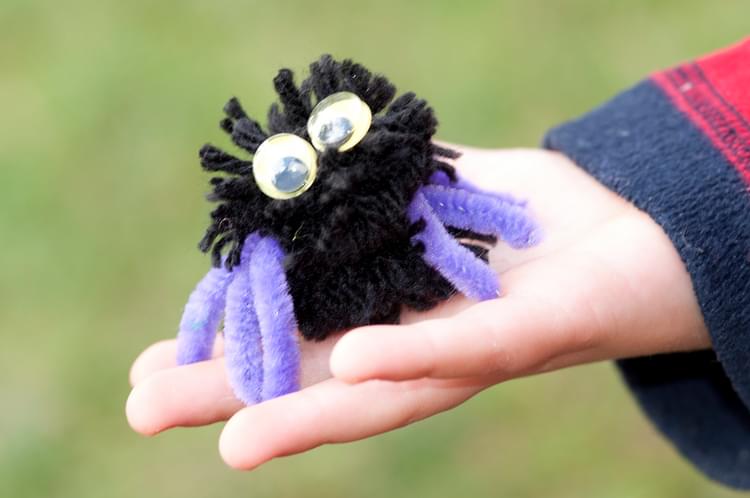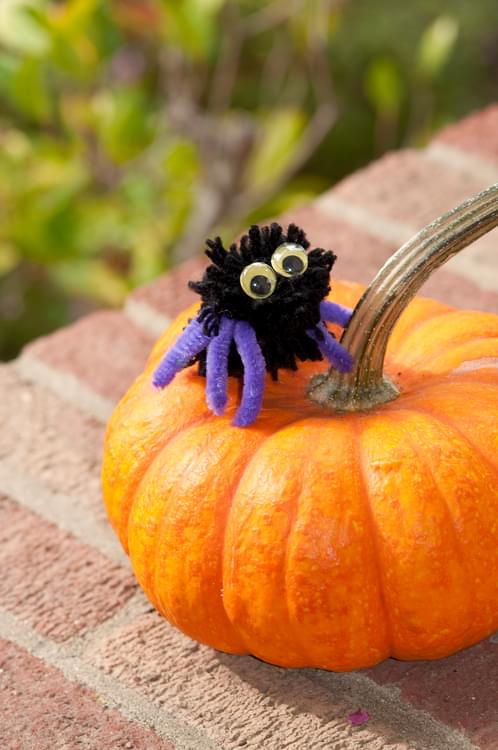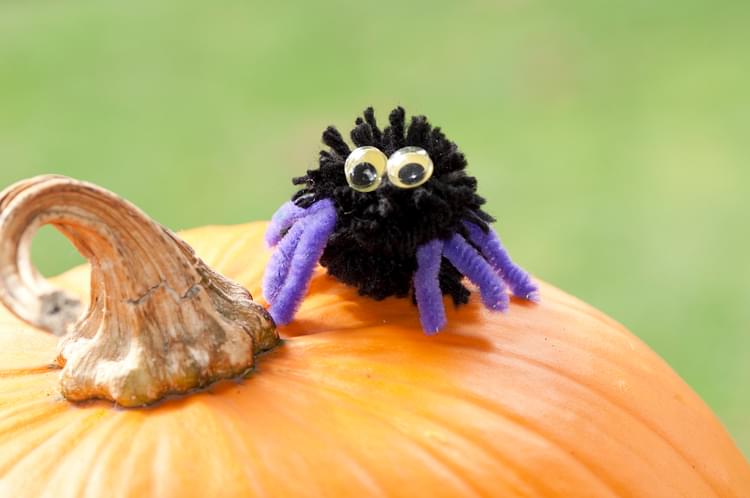 Project Info
| | |
| --- | --- |
| Difficulty | Slightly challenging |
| Duration | 15-30 minutes |
| Age | 5+ |
| Submitted by | |
| Share | |
Materials
1 Pipe Cleaner cut into 4 equal size pieces
Black Yarn
Card
Googly Eyes
White Glue (e.g. Elmers)
Instructions
Cut the card into a rectangle 2"x4"
Select Pipe Cleaner to use as legs and cut in half and in half again to make 4 "legs"
Wind yarn around the narrow side of the card about 50 times. Cut the yarn
Carefully slide the yarn off, maintaining a hole through the middle of the yarn turns.
Slide the pipe-cleaner legs through the middle of the yarn circles.
Cut another length of yard and tie around the middle of the yarn / pipe-cleaners to secure the bundle
Cut through the ends of the yarn loops to make a pom pom
Arrange the pipecleaner legs a little to support the spiders
Glue googly eyes onto the spider.
Tips
You can make this activity slightly easier for kids by cutting the yarn to length. In advance of doing the activity with kids, wind the yarn around the card, and cut, then unwind. The child can then rewind it when they are ready to do the activity.
Most children age 5 should be able to manage this activity with minimal assistance. But you will need to be on hand to make sure that they don't wind the yarn too tightly around the card (making it too hard to slide off) and making sure that they maintain a hole through the middle of the yarn circles.
Reviews
✶✶✶✶✶ Not yet reviewed
Related Projects