Painting with Marbles
Roll marbles through blobs of paint, or dip them in paint and roll them over paper! So easy, so fun AND produces amazing results that event the littlest artist will be proud of.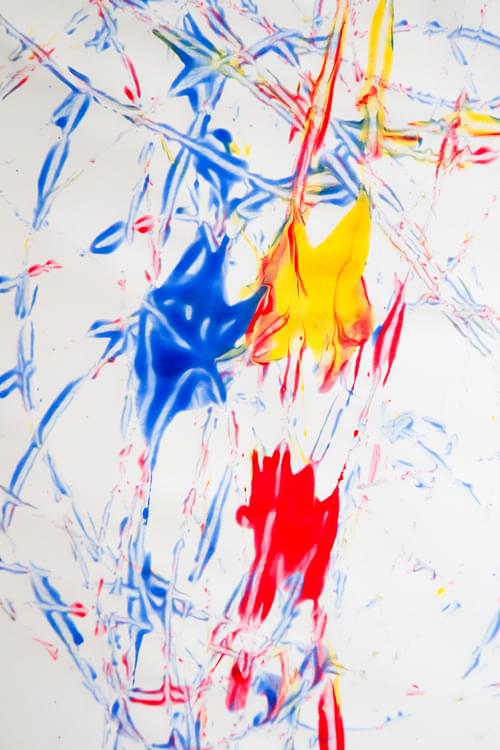 Project Info
| | |
| --- | --- |
| Difficulty | Easy |
| Duration | Under 15 minutes |
| Age | Any |
| Submitted by | |
| Share | |
Materials
Marbles
Paper
Tempura Paint
Tray with raised edges
Instructions
Put paper in the tray. Put several blobs of paint on a sheet of paper. Place several marbles in the tray and start moving the tray around: tilting up and down, side to side, rolling the marbles through the paint. Continue until you are satisfied with the result.
An alternative approach to try is to dip the marbles in paint and then place on the paper and roll around. A much more subtle effect is achieved by this approach.
Tips
Be warned - the balls have a tendency to fly out of the tray depositing paint where they land. Cover your work surfaces, and warn your kids to be gentle with the trays!
You can use marbles, small bouncing balls, golf balls etc. With an oil pan and a beach ball, you can create a HUGE version.
Reviews
✶✶✶✶✶ Not yet reviewed
Related Projects
Project Themes
Project tags
techniques
Search by keyword