Soap Boats
Ivory Brand Soap Floats when dropped in water making it the perfect base for little boats. These are fun to sail in the bath - or in the summer months in a kiddie pool in the yard. Try racing them!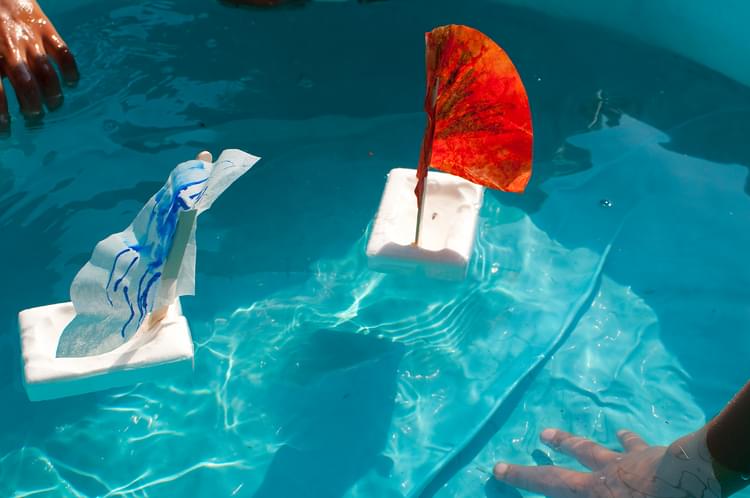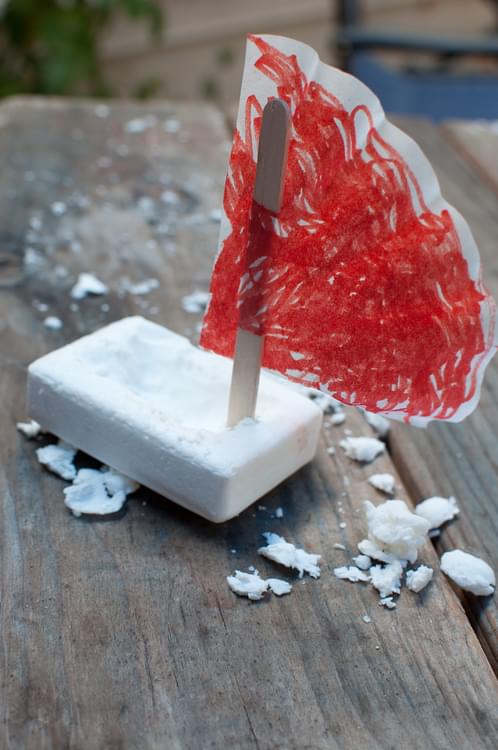 Project Info
| | |
| --- | --- |
| Difficulty | Easy |
| Duration | Under 15 minutes |
| Age | Any |
| Submitted by | |
| Share | |
Materials
Coffee Filter
Ivory Soap (must be this brand as it floats)
Popsicle Stick
Instructions
Using a spoon, hollow out the center of your soap bar - making sure you don't go right through the bar. (When doing this with younger kids who have less fine motor control, you can skip this step and simply insert the sail into the complete bar of soap)
Cut a coffee filter into quarters to make a sail.
Using pens or crayons decorate your sail.
Attach the sail to a popsicle stick. You can do this with tape, or you can do it by cutting a small line just above the base of the sail and just below the tip and threading the mast through. See images
Push the bottom of the popsicle stick into the soap bar.
You are now ready to float
Tips
Ivory Soap Floats because the manufacturers whip air into the soap when they are making it, resulting in a bar of soap that is lighter than water. It is this same quality that makes the soap easy to lather
We found that hollowing out the boats was easy with small (1tsp) measuring spoons.
Reviews
✶✶✶✶✶ Not yet reviewed
Related Projects
Project Themes
Project tags
boat
summer
Search by keyword