Pumpkin Ring
Every fashion conscious Halloween or Thanksgiving party goer would love to be seen wearing this pumpkin ring. Fun to make, fun to wear - what's not to love!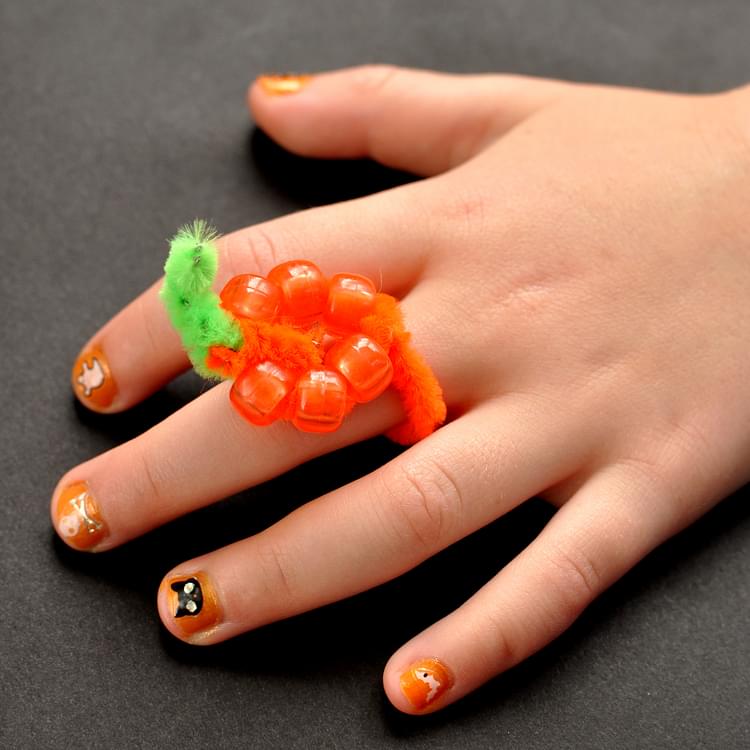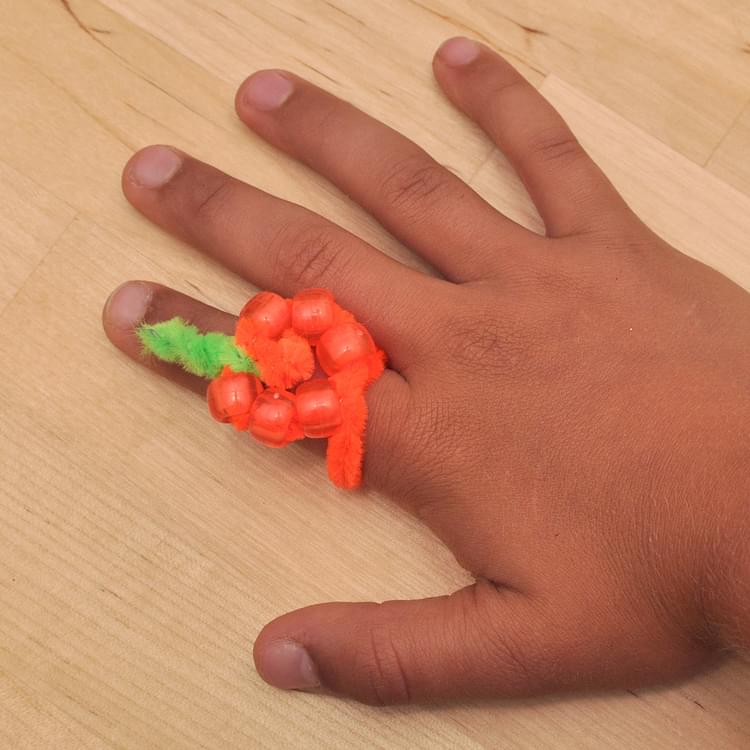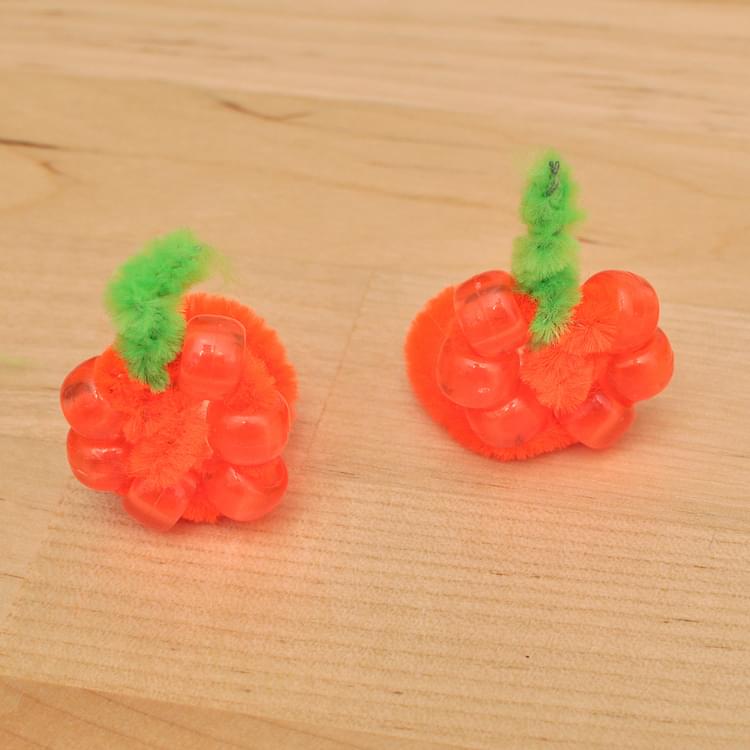 Project Info
| | |
| --- | --- |
| Difficulty | Slightly challenging |
| Duration | Under 15 minutes |
| Age | 5+ |
| Submitted by | |
| Share | |
Materials
Orange Pony Beads
Orange and Green Pipe Cleaner
Instructions
Cut the orange pipe cleaner in half. Put one half aside - you will not be needing this.
Place your finger in the center of the remaining piece of orange pipe cleaner. Wrap both sides around to the top of your finger to make a loop, and twist a couple of times. You should now have a loop in the center of the pipe cleaner that is the right size to slip on and off your finger.
Place 3 orange beads on each end of the pipe cleaner and push down to the base.
You are now going to make a second loop adjacent to the first by shaping the sections of the two pipe cleaners on which the beads have been placed into a circle, by joining the two pipe cleaners with a twist just above the top beads and shaping the pipe cleaners / beads gently.
Continue twisting the remaining pipe cleaner ends. Now bend over these ends so that they fill the center of the circle you just created. (If they are too long, then cut them to size).
Cut a 1 inch section from the green pipe cleaner
Push the section of green pipe cleaner between two of the beads and then double back. Twist both ends of the green pipe cleaner together and shape into a stem
Fold the "pumpkin" loop so that it is at right angles to the other "Ring" loop - and slip onto your finger.
Reviews
✶✶✶✶✶ Not yet reviewed
Related Projects