Puffy Snowmen
My kids had so much fun creating these puffy paint snowmen. The paint, puffs up as it dries.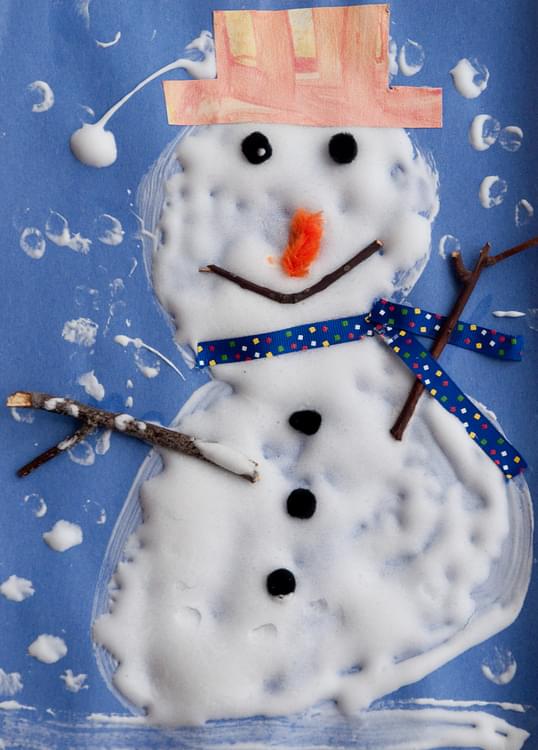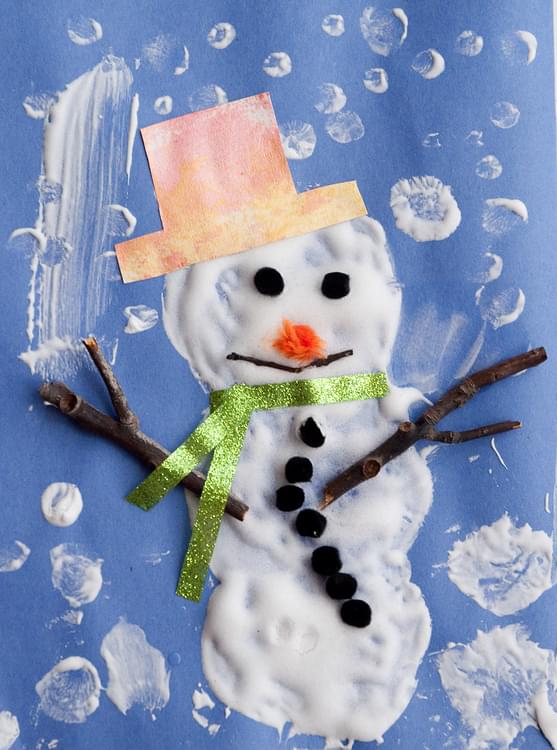 Project Info
| | |
| --- | --- |
| Difficulty | Slightly challenging |
| Duration | 15-30 minutes |
| Age | 3+ |
| Submitted by | |
| Share | |
Materials
1/4 cup Shaving Foam
1/4 cup school / PVA glue e.g. elmers
Card (or alternative) for hat
Orange pipe cleaner - for nose
Paper
Pom Poms (or buttons or card circles) for eyes and buttons
Ribbon for scarf
Twigs (or pipe cleaners) for arms and mouth
Instructions
Make the puffy paint by thoroughly mixing the shaving foam with the glue
Using the glue, paint a snowman on to the paper, and color it in (for younger children, it is advisable to draw the snowman shape onto the paper and have them color it in with paint).
Attach the arms, buttons, eyes, nose and mouth (simply laying these items over the paint will cause them to stick - the paint is 50% glue after all!).
Cut a hat shape from the card and place on the snowman's head. Create a scarf from the ribbon and attach.
Optionally: paint snow flakes in the sky around the snowman.
Tips
If the puffy paint doesn't look too puffy - don't worry, it puffs as it dries.
Although it is tempting, don't poke the painted snowman when it is dry - as your finger will go right through the paint leaving a nasty hole! It is just air under the surface.
Reviews
✶✶✶✶✶ Not yet reviewed
Related Projects