"Pencil" Cases!
These pencils are pencil cases! Great fun to make and very useful for storing all those pencils, crayons and pens. A fantastic project to do to celebrate going Back to School - or just because! This project is inspired by the brilliant Mister Maker.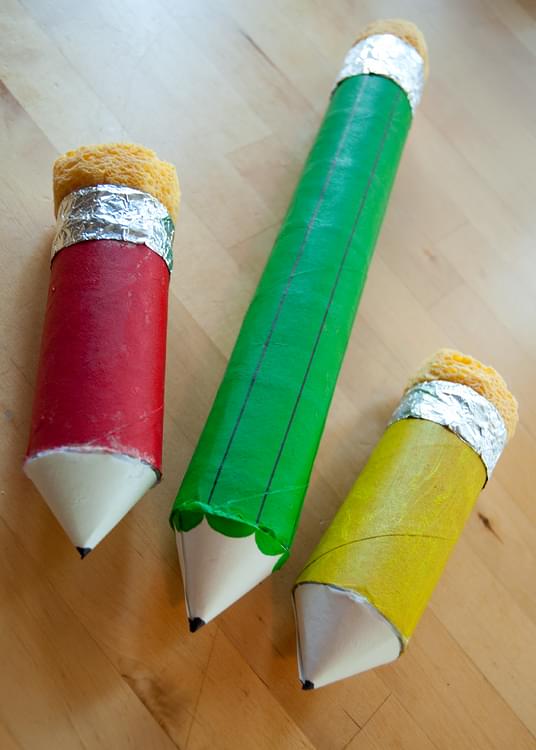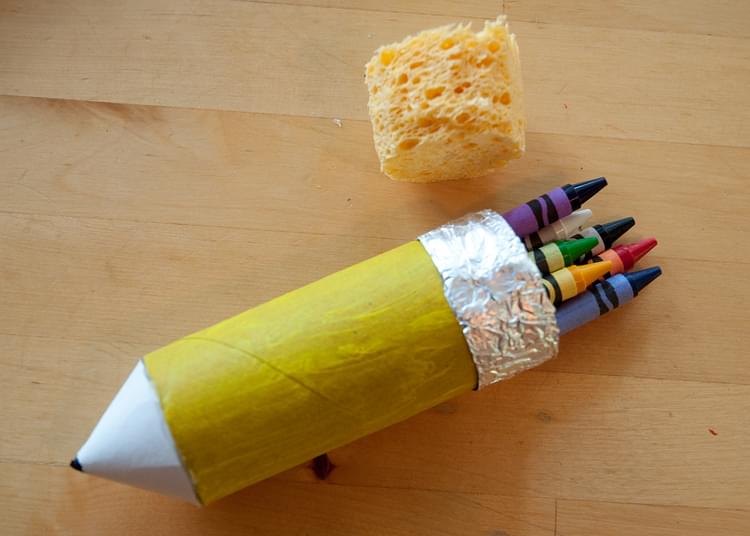 Project Info
| | |
| --- | --- |
| Difficulty | Easy |
| Duration | 15-30 minutes |
| Age | 3+ |
| Submitted by | |
| Project origin | www.bbc.co.uk |
| Share | |
Materials
Glue (Ideally Hot Glue)
Paint
Sponge
Tin Foil
Toilet Roll (for small Pencil Case) or Kitchen Roll (for a large Pencil Case)
White Card
Instructions
Paint your cardboard roll. Allow to dry
Cut a 1" strip of tin foil and glue to one end of the roll.
Place one end of the cardboard roll on top of the sponge and trace around it. Using scissors , cut out the circle. Poke it in the end of the roll forming the eraser of the pencil. This is also the "lid" of your pencil case!
Find a small round lid or bowl that is slightly bigger than the cardboard roll. Trace round this lid / bowl on a piece of white card, and then cut out the circle.
Make a straight cut from the edge of the circle to the centre. Now overlap the cut edges, continuing to increase the overlap until you have created a cone with a circumference that is the same as that of the cardboard roll. Tape the cone in this position.
Glue the cone to the end of the pencil case. You will probably find that hot glue is best for this application, or you may prefer to use tape.
Your Pencil Pencil-Case is now complete!
Reviews
✶✶✶✶✶ Not yet reviewed
Related Projects