Inkblot Butterflies
These inkblot butterflies are intriguing for kids to make - simple dots of paint transform into beautiful symmetrical butterflies.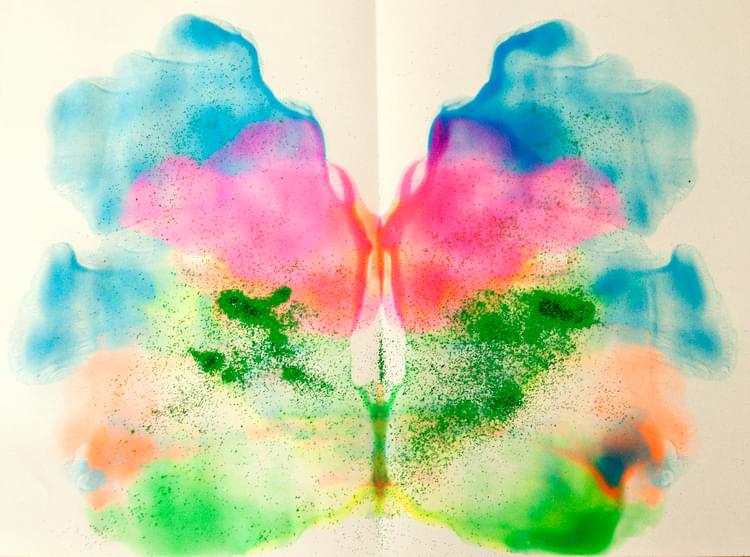 Project Info
| | |
| --- | --- |
| Difficulty | Easy |
| Duration | Under 15 minutes |
| Age | Any |
| Submitted by | |
| Share | |
Materials
Paint (temura or poster paint)
Paper
Squeezable paint bottles (or eye droppers)
Instructions
Fold the paper in half and then open again.
Have your child drop blobs of colored paint over one side of the paper.
Fold the other side of the paper over the top of the paint blobs.
Using your hands gently rub the top of the paper.
Carefully open the paper again to see your butterfly. Leave to dry
If desired, using black paint add a body and antennae to the butterfly
Tips
Try to make sure that there are some blobs of paint close to the center fold so that the butterfly's wings appear attached.
When rubbing the paint, it is often effective to use a circular motion.
You want to ensure that the blobs of paint contain plenty of paint (rather than just being painted dots) to ensure that the paint mingles nicely when the paper is folded.
Did you know: Inkblots are used in the practice of psychology: what someone sees in an inkblot picture is supposed to provide an insight into their character - in the same way that naming the shapes in clouds can portray our thoughts and character. The use of inkblots in psychology is known at the Rorschach test after the scientist who first thought to use inkblots in this way.
Margaret Peot's book "Inkblot" provides inspiration for kids to use inkblots to create all sorts of pictures not just butterflies. It is a great resource for inspiring creativity in kids.
Reviews
✶✶✶✶✶ Not yet reviewed
Related Projects