Cork Reindeer
These reindeer can not fail to bring a smile to your face. My kids were so excited to make them for our Christmas Mantlepiece. Both 6 and 4 year olds were able to complete the activity with a little help.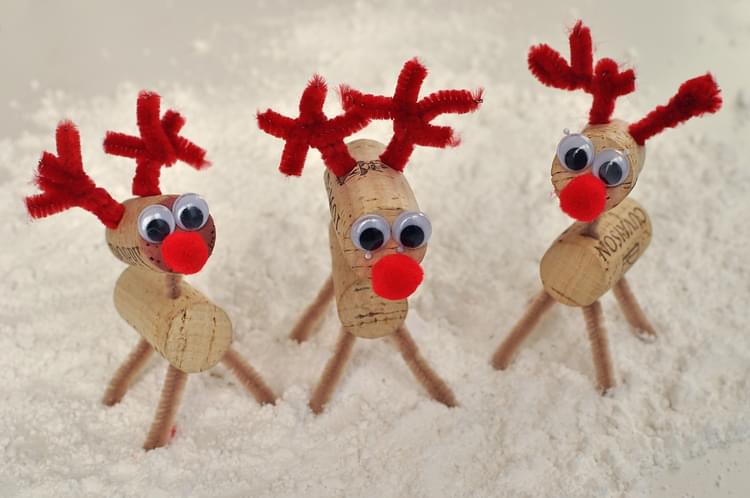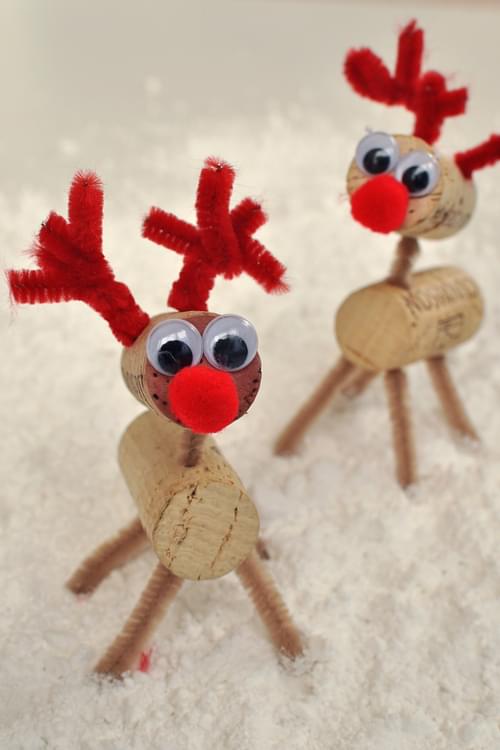 Project Info
| | |
| --- | --- |
| Difficulty | Easy |
| Duration | 15-30 minutes |
| Age | 3+ |
| Submitted by | |
| Share | |
Materials
1 dark brown pipe cleaner
1 light brown pipe cleaner
1 red pom pom (for nose)
2 Wine Corks
Googly Eyes
Instructions
ADULTS: Take the first cork - this will be the reindeer's body. Using a marker mark 4 dots on the underside of one cork to show where the legs will be placed. Using a kebab stick, poke a hole through each of those dots.
ADULTS: Turn the cork over, and mark a dot were the neck will be placed. Poke another hole through that dot.
ADULTS: Take the second cork, this will be the reindeer's head. Mark a dot where the neck will join the head. Once again poke a hole through the dot. Repeat, making 2 holes for the reindeers antlers.
ADULTS: Cut a short (2-3cm) length of light brown pipe cleaner for the reindeer's neck). Cut the remainder of the pipe cleaner into 4 pieces for the reindeer's legs. Then cut the dark brown pipe cleaner in 4 pieces.
Take each of the 4 long light brown pieces and poke into the holes made for the reindeers legs.
Take the small light brown piece and use to join the body to the head.
Now make the antlers. Take one of the dark brown pipe cleaner pieces, fold in half, twist a few turns and then open out the ends. Take another piece, fold it around the middle of the folded piece you have just made and open out the ends. Poke the folded end of the antler into the reindeers head into the holes you made previously. Repeat for the second antler.
Glue a pom pom nose and googly eyes onto your reindeer's head.
Reviews
✶✶✶✶✶ Not yet reviewed
Related Projects