Bug Trap
Catch bugs and creepy crawlies to study with this simple yet very effective bug trap.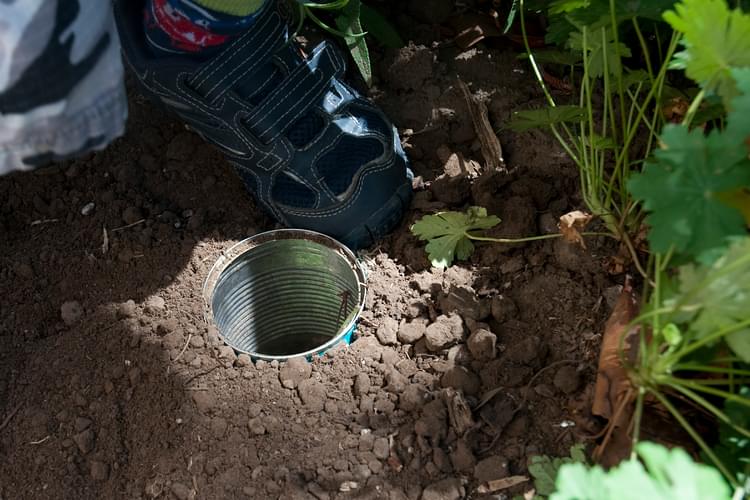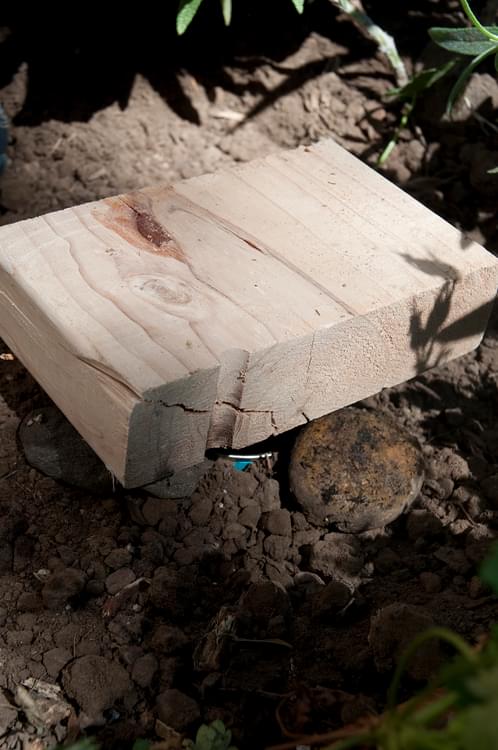 Project Info
| | |
| --- | --- |
| Difficulty | Easy |
| Duration | Under 15 minutes |
| Age | 5+ |
| Submitted by | |
| Share | |
Materials
1 clean tin can with top cleanly removed, or a glass jar
A shovel
A small piece of wood or a large stone
Several small stones
Instructions
Take your tin can (or jar) and ensure that the lip has been removed and that the can is completely clean and dry
Find a spot in your yard where bugs might be present – look for shady areas close to low growing plants or bushes.
Dig a hole deep enough so that the tin can may be placed in the hole, such that the top of the can is level with the ground. Use the soil that you have dug out to fill in the space around the can.
Arrange 3 or 4 small stones around the edge of the tin can
Place a larger stone or a small piece of wood on top of the smaller stones. You want any bugs to be able to easily crawl under the large stone so you must make sure that it is supported by the smaller stones and is not touching the ground or the tin can.
Leave your trap for several hours (or overnight) and then return to see what you have caught.
You can now study your bugs – but be sure to return them back to where you found them once you are done looking at them
Tips
> It is important to cover your trap with a large stone of plank of wood. This protects any bugs that you catch from bug eaters and rain. It also makes your trap into an appealing place for insects!
Reviews
✶✶✶✶✶ 1 review(s)
✶✶✶✶✶
Successful Bug Collection
My 2 and a half year old son built our little bug trap and successfully captured some ants and little spiders, much to my sons joy. A simple and easy way to catch bugs will full participation from our little people. We also have the Creature Peeper Bug Viewer which is ok for my sons age group but doesn't have the clearest of magnifying glass in it.
Related Projects