Puffy Heart Valentines
Create these special 3D heart cards using puffy paint and glitter.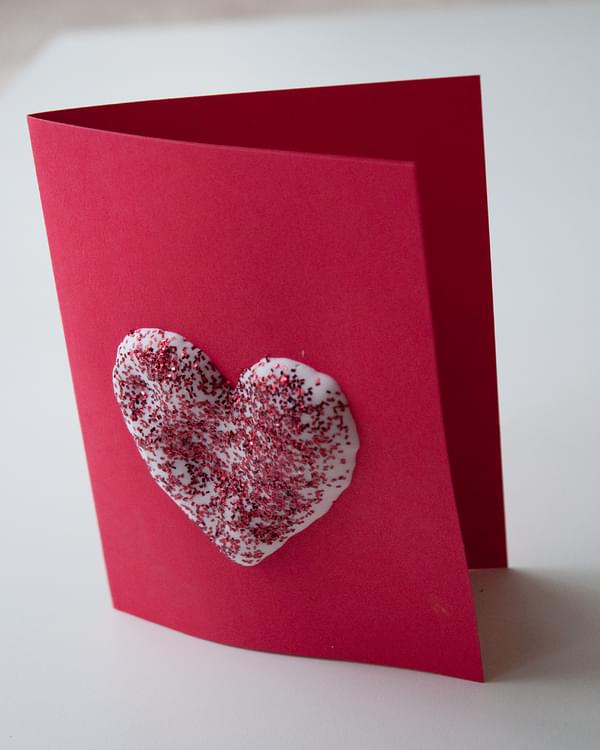 Project Info
| | |
| --- | --- |
| Difficulty | Easy |
| Duration | 15-30 minutes |
| Age | 3+ |
| Submitted by | |
| Share | |
Materials
1/4 cup Shaving Foam
1/4 cup White Glue
Card
Glitter
Instructions
Mix the Shaving Foam and White Glue together.
Fold the card in the middle to create a greetings card
Paint a heart on the front of the card using the puffy paint
Sprinkle glitter over the heart whilst it is still wet
Allow to dry
Tips
The puffy paint will "puff up" as it dries to create a lovely 3D effect
You can add food coloring or paint to the puffy paint to make it colored
For younger children, draw the heart shape on the card and have them "fill it in" with paint
The texture of this paint is incredible - expect curious hands to enjoy exploring it - and making a mess with it!
Reviews
✶✶✶✶✶ Not yet reviewed
Related Projects