Paper Plate Ladybug
Paper Plate projects are my favorite - here's a simple one that will really engage preschoolers.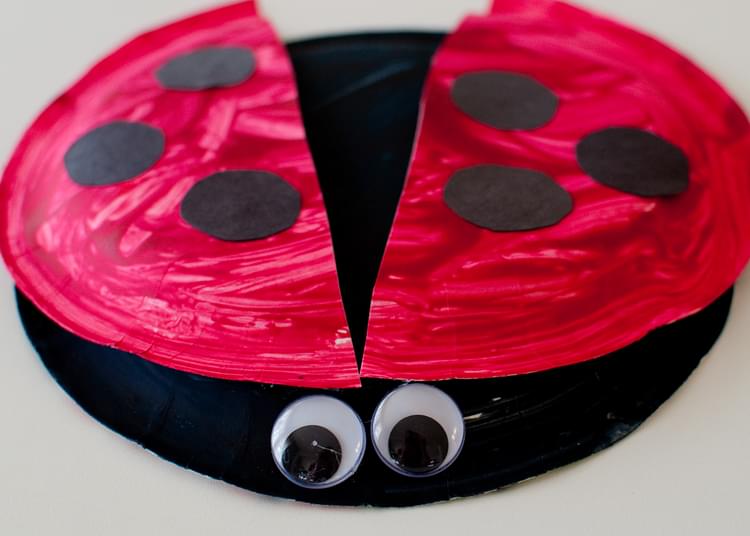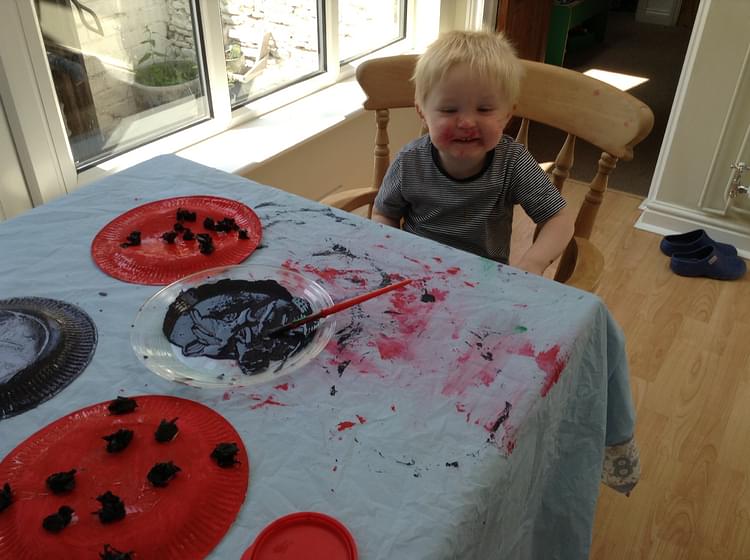 Project Info
| | |
| --- | --- |
| Difficulty | Easy |
| Duration | Under 15 minutes |
| Age | 3+ |
| Submitted by | |
| Share | |
Materials
2 Paper Plates
Black Paper
Glue
Googly Eyes (Optional)
Red and Black Paint
Instructions
Preparation Step 1: Cut small circles from the black paper (these will form the ladybug's spots). If you do not have Large Googly eyes, create card eyes by cutting 2 circles out of white paper and sticking (or coloring) a smaller black dot inside.
Paint one paper plate red and one black
Adults: Cut the red paper plate in half
Stick the black dots over the two red plate halves
Adults: Stick the two red plate halves (wings) onto the black plate (body), to form the ladybug's wings. To do this stick the first wing on the body by positioning the corner about 2 inches down from the edge of the black plate. Now stick the second wing placing the corner in the same place with the straight edge alongside the straight edge of the previous wing - but with the base rotated slightly (you are aiming for a triangle of black body to show between the two wings).
Glue the eyes onto the face.
Tips
We used rolled up pieces of black tissue for the spots as we had some in our craft box and he really enjoys scrunching it up into little balls.
Reviews
✶✶✶✶✶ 1 review(s)
✶✶✶✶✶
Easy and fun to make!
This was great fun for my 2 and a half year old. Sometimes these kind of activities can be too long to keep their attention at this age but this was really quick and easy, he recognised what we were making and he was very pleased with the finished ladybird.
Related Projects