Paper Mache Ghost
Spooky ghosts made out of paper mache clay. You can make them whatever size you like - small individual ones, or one large one to hang on the wall. Truly one to have fun with whatever your age; suitable for the smallest kids to the tallest Halloween monsters!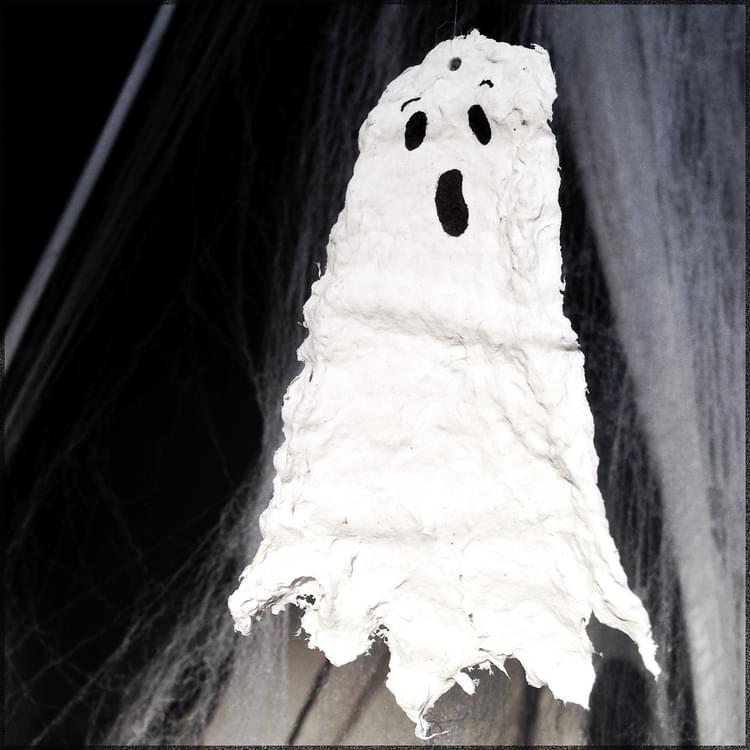 Project Info
| | |
| --- | --- |
| Difficulty | Easy |
| Duration | Under 15 minutes |
| Age | Any |
| Submitted by | |
| Share | |
Materials
1 cup of joint compound
1 roll of toilet paper
1/2 cup of white flour
2 tablespoons of glycerine or corn syrup.
3/4 cup white glue (Elmers Glue All)
Instructions
Make up the paper mache clay as per the instructions on the Ultimate Paper Mache Website. Jonni Good, owner of Ultimate Paper Mache invented the paper mache clay - her instructions and related videos are very thorough and informative.
Line a tray with parchment paper
Heap a dollop of clay onto the parchment paper.
Shape into an oval You want the paper mache to be spread thin i.e. to a maximum depth of 1/4"
Now using your fingers stroke the clay downwards and outwards from one end of the oval. This will form the base of the ghost. Add more clay as appropriate
Allow to dry thoroughly in a warm place for at least 24 hours (or if you are impatient, place on the greaseproof paper in the oven at 170 degrees for 30 minutes, turning at 15 minutes).
Use a black marker to draw on eyes and a screaming mouth
Use a skewer or needle to pierce a hole in the top of the ghost - and hang wherever you like.
Reviews
✶✶✶✶✶ Not yet reviewed
Related Projects