Painting in the Rain
This project is the perfect way to brighten up a grey and gloomy rainy day by using the rain itself to create beautiful artwork. What better excuse to don those raincoats and rainboots and combine making art with some puddle stomping! No rain? Just use a watering can with a fine nozzle, or a spray water bottle to create the same effect.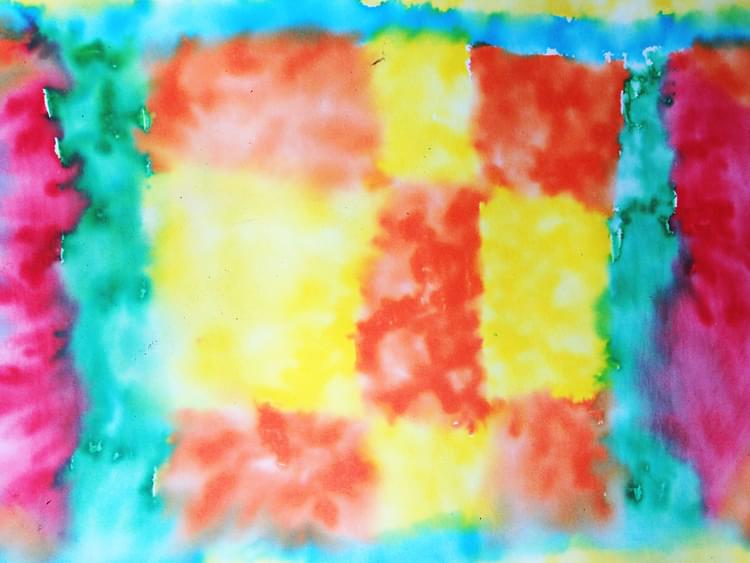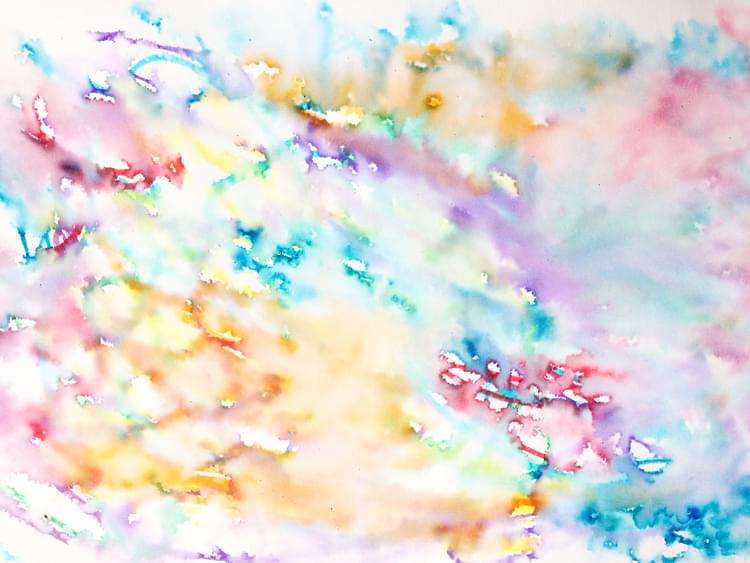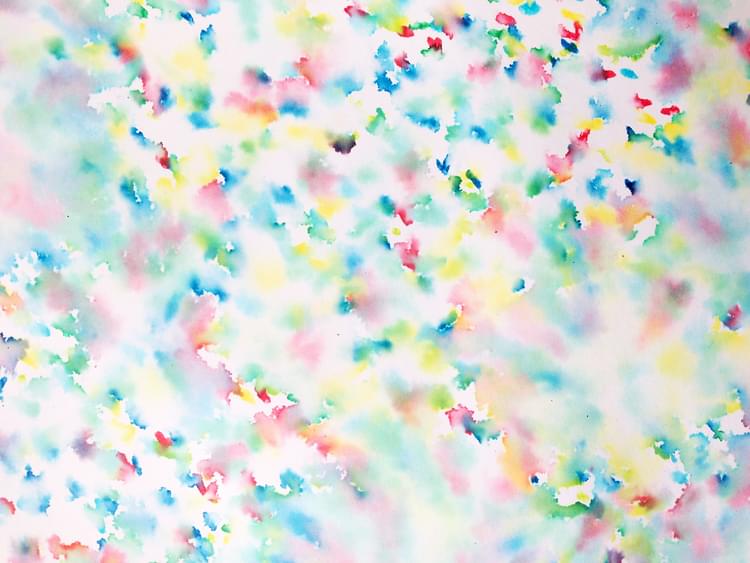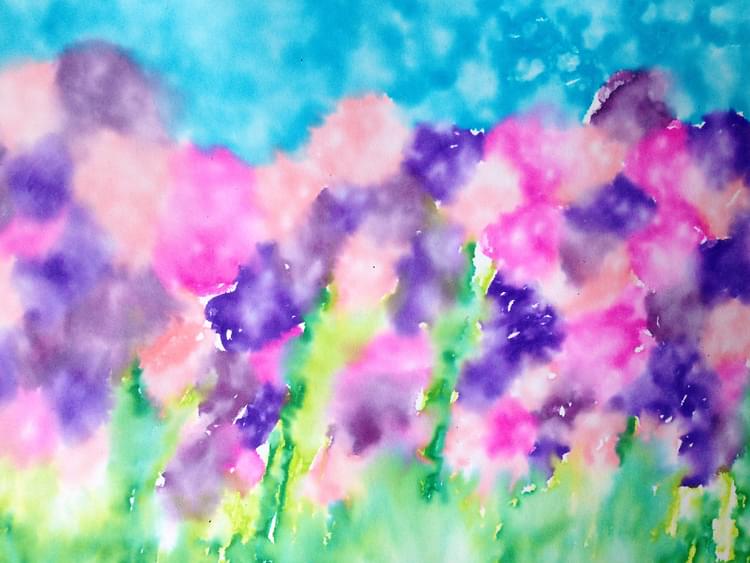 Project Info
| | |
| --- | --- |
| Difficulty | Easy |
| Duration | Under 15 minutes |
| Age | Any |
| Submitted by | |
| Share | |
Materials
Card Stock or Watercolor Paper
Rain (or watering can or spray water bottle)
Tray
Washable Markers
Instructions
Draw a pattern on card stock using washable markers.
Place the card onto a plastic tray with the drawing facing upward.
Place the tray in the rain and watch as the rain drops start to dissolve the painting, making the colors spread and mingle.
Once you are happy with extent of the mingling of the colors, carefully pick up the tray and place in a warm dry place to dry.
Tips
It is important that you use heavy weight paper such as watercolor paper or card stock for this activity, so that your art work can withstand being wet
When you move the painting out of the rain, be careful to keep the paper horizontal otherwise the water will run off the paper taking some of the color with it (and leaving color drips all over the painting)
Don't leave the painting too long in the rain as otherwise all your color will wash away.
This activity is great for small kids, as even a scribble will look amazing once the rain has smudged the colors. For older kids, this is a great project for introducing concepts of Impressionism. An art class producing monet water lillies in this way would be fun (draw and color the lillies / lake etc, and then subect to the water treatment). I'd like to try this. If you get a chance before me, please let us see your results.
Reviews
✶✶✶✶✶ Not yet reviewed
Related Projects