Homemade Sidewalk Chalk
Sidewalk Chalk is so much fun any time of year, but particularly in the summer. Making your own is super easy, way cheaper than the store bought options and kids of any age will enjoy helping out.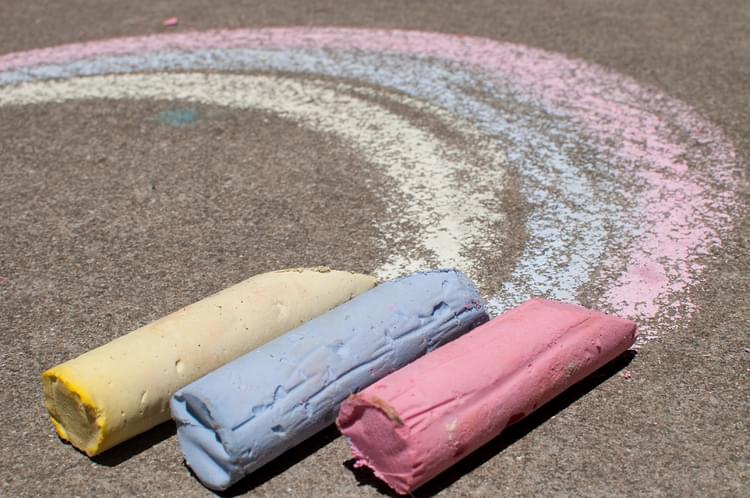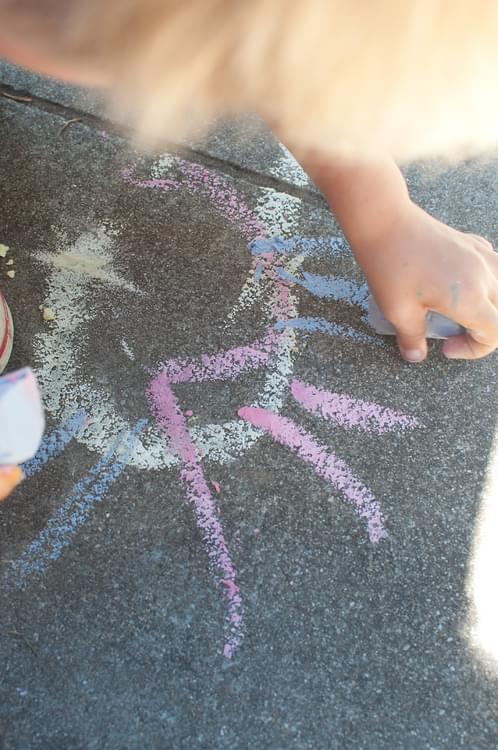 Project Info
| | |
| --- | --- |
| Difficulty | Slightly challenging |
| Duration | Under 15 minutes |
| Age | 3+ |
| Submitted by | |
| Share | |
Materials
Greaseproof Paper
Plaster of Paris
Small plastic bag (e.g. sandwich bag)
Tape (Painters Tape or Masking Tape - Sellotape will work too)
Tempura Paint
Water
Wrapping Paper Tubes (Best, or if not use toilet paper tubes)
Wrapping Paper Tubes (Best, or if not use toilet paper tubes)
Instructions
If you are using a toilet paper tube, cut along the length of the tube, overlap the long edges to make a narrower tube and tape in place. If you are using a wrapping paper roll, cut into lengths about 4-5 inches long
Cut a rectangle out of greaseproof paper that is slightly longer than your tube, and wide enough to create a roll that will fit neatly inside the tube.
Roll up the greaseproof paper and place inside your tube, allowing the roll to expand to fill the tube.
Tape the end of the tube - use several pieces of tape so that the bottom of the tube is covered and so that your wet chalk mix will not leak out.
Make up your sidewalk chalk mix as follows: In a medium bowl mix 1/2 cup water with 2-3 tablespoons of tempura paint - depending on how vibrant you want your chalk to be. Now slowly add 1/1/2 cups of plaster of paris, stirring all the time with a fork until well mixed. If necessary add more water or more plaster of paris until the mix is the consistency of a thick batter.
Scrape the chalk mix into the sandwich bag. Being careful not to squeeze the bag too tight, cut a very small hole in the corner of the bag.
Stand up the lined tube in a container to hold it upright. Now gently squeeze the the bag so that the sidewalk chalk mix squirts out of the hole into the prepared tube. Continue until the tube is full.
Leave to dry for 12-24 hours.
Carefully pull the greaseproof paper and chalk from the tube. You are now ready to create sidewalk chalk art!
Tips
You can make rainbow chalk by making up multiple colors of chalk mix and layering them on top of each other.
Sidewalk chalk needn't only be the classical tube shape - pour the mix into silicon cake moulds to make shaped sidewalk chalk.
Reviews
✶✶✶✶✶ Not yet reviewed
Related Projects