Car Track Painting
This is an activity for the smallest artists - and a particularly great activity for getting boys excited!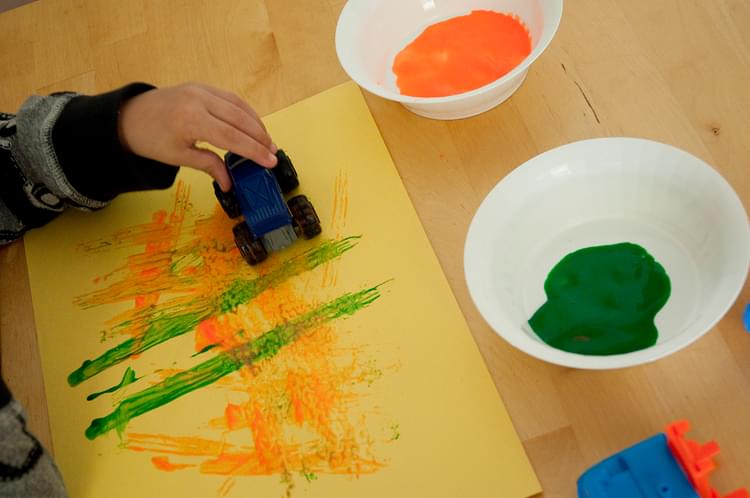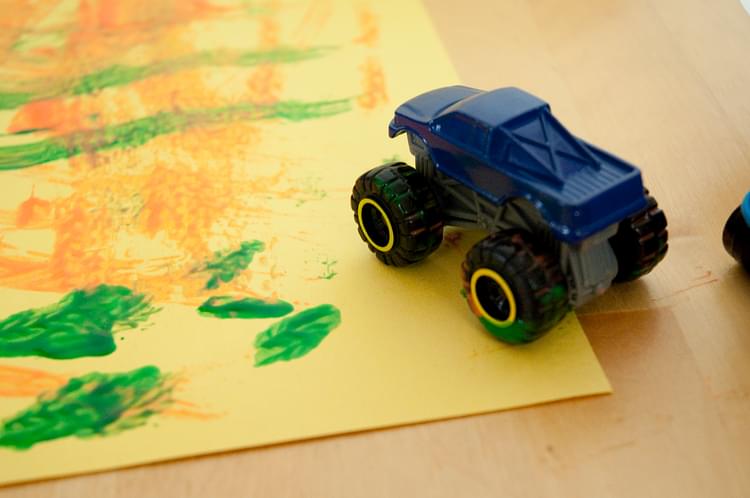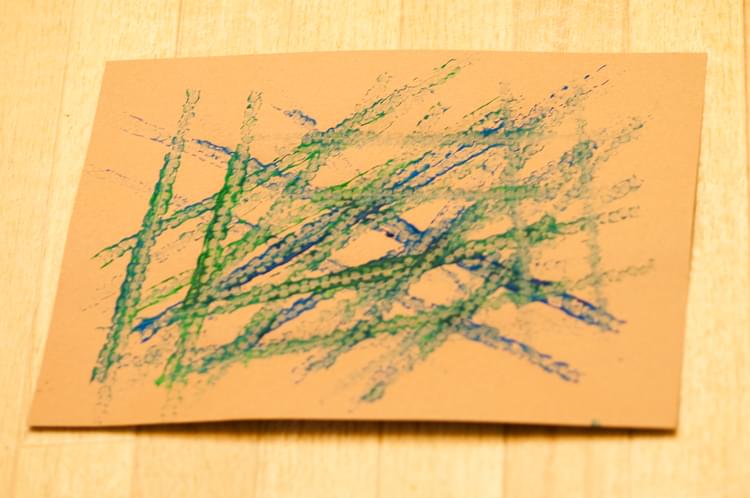 Project Info
| | |
| --- | --- |
| Difficulty | Easy |
| Duration | Under 15 minutes |
| Age | 3+ |
| Submitted by | |
| Share | |
Materials
Paint (Tempura or Poster Paint)
Paper
Paper or plastic plates
Toy Cars
Instructions
Put a enough paint on a paper or plastic plate to cover the surface of the plate
Roll the toy car back and forth over the paint to coat the wheels
Roll the toy car across the paper to make paint tracks
Repeat using different cars (with different types and sizes of wheels)
Tips
An alternative approach to this activity which is great for very small children is to put blobs of paint on the paper and allow the child to drive the car through the paint. This is easier than trying to teach the child how to cost the wheels in the paint by rolling the car back and forth
Toy trucks are great for this activity as they tend to have textured wheels which make nice patterns.
Reviews
✶✶✶✶✶ Not yet reviewed
Related Projects
Project Themes
Project tags
car
trucks
Search by keyword